Drop

I currently work at Drop as a Freelance Jr. Brand Designer for September — December 2020. My role for the quarter includes designing user acquisition ads, email marketing with partners like Glossier and Sephora, and designing organic content on Drop's Instagram. I work daily with talented illustrator & designer, Britt Edwards! ︎

︎Freelance Brand
& Marketing Design
NorthOne

Before Drop, I worked with Growth & Content teams at NorthOne. NorthOne has a goal of helping small businesses owners across America by alleviating the burdens that come with running a small business.
During my 6 month contract, my responsibilities included designing ads across various ad networks
(fun fact: I beat control twice in Q3),
illustrating for SEO blog articles, and designing posts and stories on @northone.banking.
︎SBA Campaigns
& Evergreen Ads
UX Collective Feature on Medium
In 2019, I interviewed at Facebook Seattle and met with many talented product designers. Spoiler alert—I didn't get the offer :) so I decided to write about my experience.
I posted the article on Medium in September 2020, where it got picked up by UX Collective. I happily published the article with them, where it lives under Bootcamp.
︎Facebook
Onsite Interview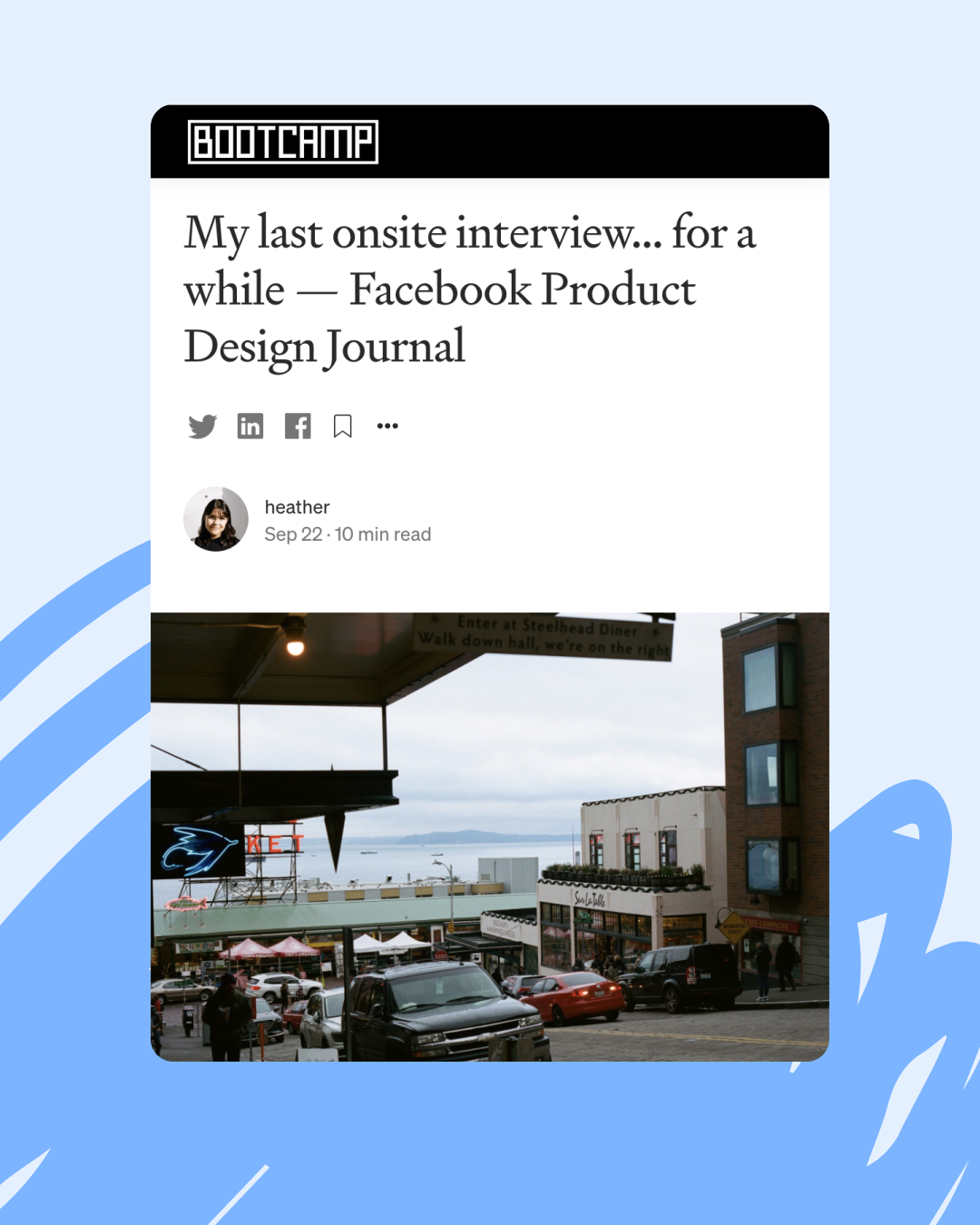 Soft Words

On March 28, 2020, I launched Soft Words, a submissions based web project to share positivity.The project fostered over 272 visitors from 77 different cities all over the world; New Orleans, Rio de Janeiro, Frankfurt, Wailea-Makena to name a few!!

At some point, I hope to make a zine with each of these submissions.