Drop
I'm a designer at a Toronto-based start up called Drop ︎
Drop is a cashback rewards app, partnering with brands like Glossier, Mejuri and SSENSE to name a few.
My past lives have all included growth marketing in some capacity, so naturally I've found myself in the world of acquistion. I also work on in-app banners, email marketing, product icons, and social media. These assets were made in collaboration with my talented manager,
Britt Edwards.
Oat Isle

[Can't reveal anything yet but here's a wordmark I did]
Soft Words

On March 28, 2020, I launched Soft Words, a submissions based web project to share positivity. The project fostered over 272 visitors from 77 different cities all over the world; New Orleans, Rio de Janeiro, Frankfurt, Wailea-Makena to name a few!

At some point, I hope to make a zine with each of these submissions.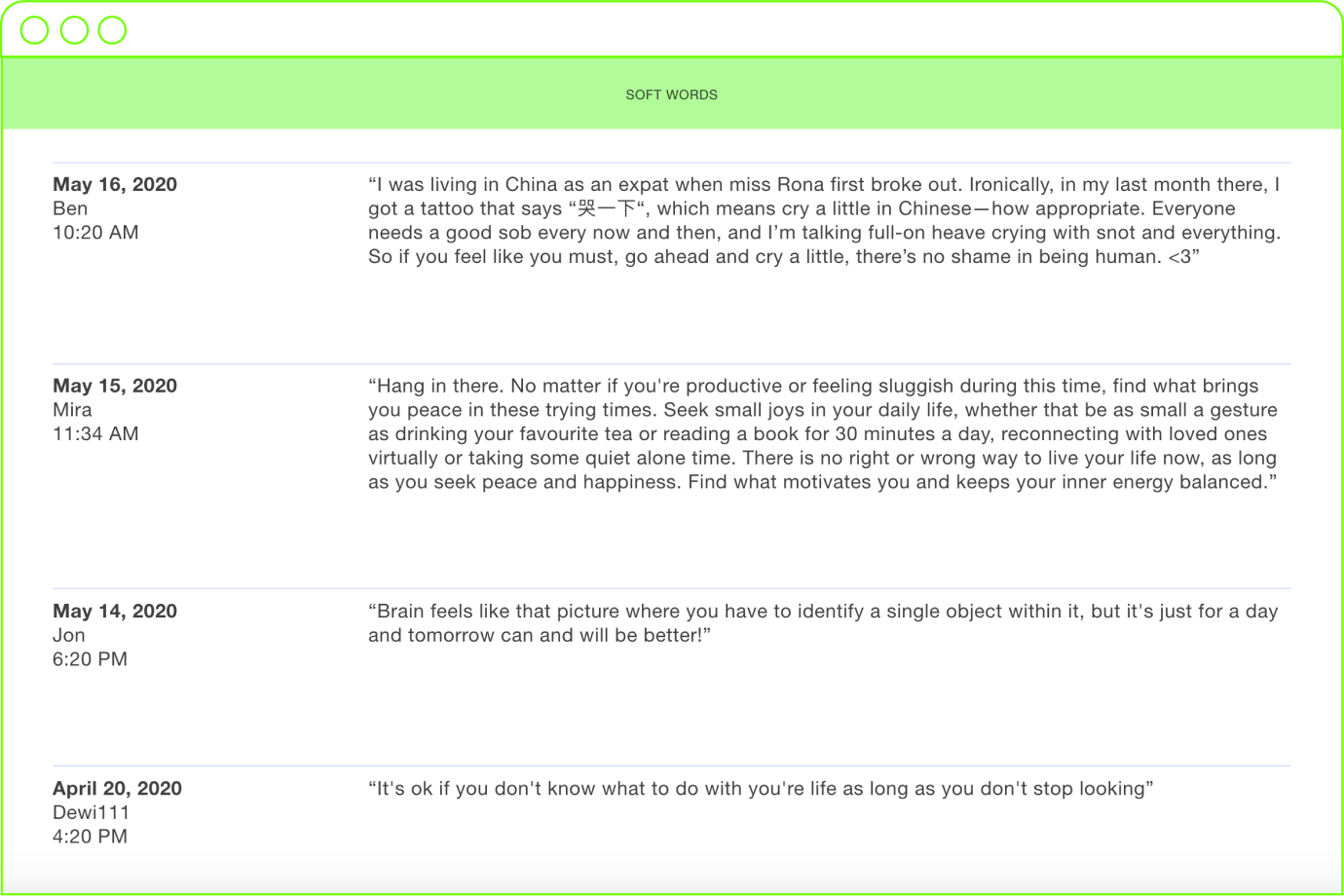 Meet Me in the Middle

Meet Me In The Middle is the output of a year long thesis project at York/Sheridan Design. It won an ADCC award in the Book & Editorial category in 2019.

The publication holds a spotlight over words, thoughts, and imagery that may otherwise be overlooked or regarded as incomplete. It spans topics such as sexuality, mental health, and the banal, in attempts to recognize the process of the course over a conclusive whole. Contributers include essays from Sophie Helf and Courtney Hillier.


My thesis advisor was everyone's favourite type designer,
Paul Sych
, who gave me the space and support to expand my own definition of design.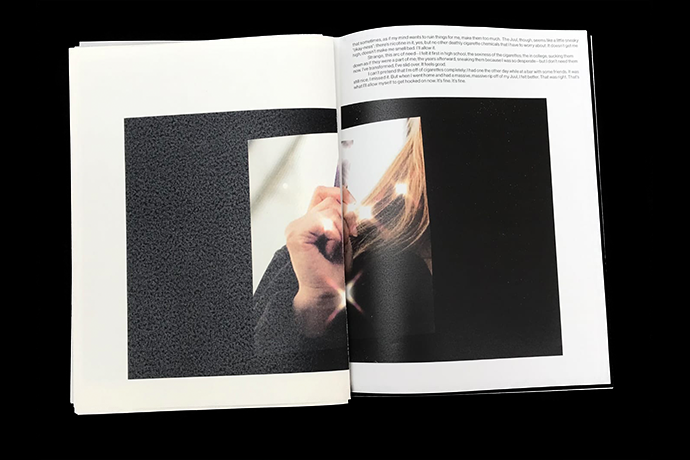 Sophie Helf's!!!! essay, "From Cigarettes to Something Else."